The MSc Motorsport Scholarship Programme, a new programme created with the support of Mission 44, aims to support individuals from Black or mixed Black ethnic backgrounds who wish to study a master's degree in motorsport (or a related eligible course).  If you are in the final year of your undergraduate degree, or you have graduated within the last 3 years and you meet all other eligibility criteria, you can apply.
Awardee Benefits 
These scholarships aim to help address the underrepresentation of Black or mixed Black ethnic engineers and accelerate the rate of progress of change.
Successful awardees will receive:
Up to £25,000 of funding to cover the full tuition fees and maintenance costs for an eligible Motorsport (or related) MSc course
Dedicated training and networking events with Motorsport representatives
Dedicated Motorsport experiences
Access to career training and support, through the Graduate Engineering Engagement Programme (GEEP)
Access to an online community forum to collaborate and communicate with other awardees and programme supporters
As a result of completing the programme, awardees will have:
Increased knowledge of the motorsport sector, including skills requirements, career opportunities and pathways
Increased skills and confidence in completing job applications and performance in selection and interview processes, including assessment centres
Increased professional and networking capital
Membership within the programme's alumni community upon graduation
Access to resources and planned activities to improve engineering employability
Eligible Course List
Purpose of the programme
The Scholarship Programme has been developed to address a specific recommendation within The Hamilton Commission's first report, Accelerating Change: Improving Representation of Black People in UK Motorsport.  Sir Lewis Hamilton HonFREng formed The Hamilton Commission, alongside the Royal Academy of Engineering to address the underrepresentation of Black people in UK motorsport and the STEM sector.  
Our programme provides financial and career support to individuals from a Black or mixed Black ethnic background completing their masters in motorsport or a related degree.  Up to 10 awards will be made over two years.  
The Academy is committed to diversity and inclusion and encourages applications from women and other groups who are currently underrepresented in engineering.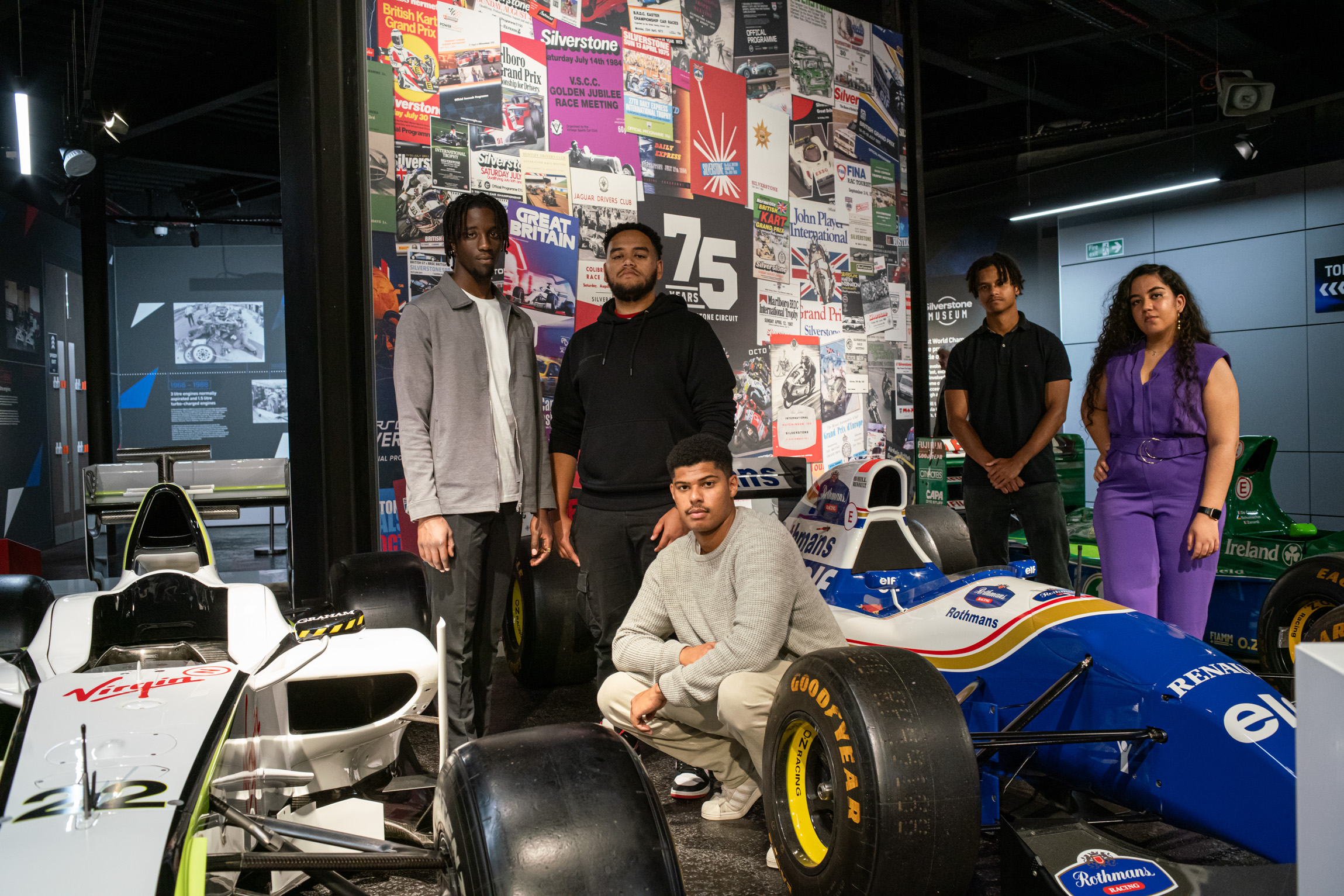 Partners
Mission 44 was founded by Sir Lewis Hamilton to build a fairer, more inclusive future in which every young person can thrive.
The foundation supports bold organisations, leaders and ideas to reimagine the future and transform the lives of young people from underserved communities through grant making, research and advocacy.
Mission 44 is focused on building a more inclusive education system, opening doors to careers within STEM, motorsport, and the creative industries, and empowering young people to become an influential force for change.
Mission 44 continues the work of Sir Lewis Hamilton and Mercedes-AMG PETRONAS F1 Team to increase diversity and inclusion within motorsport.