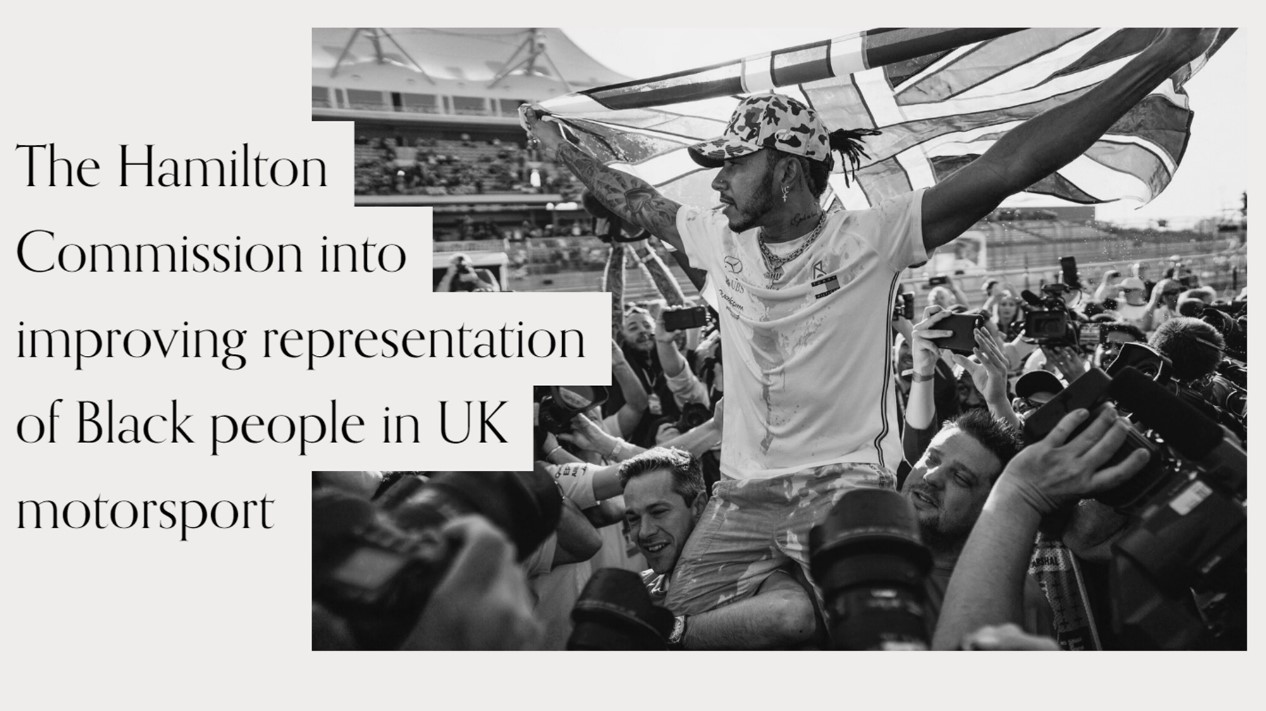 Research
The Hamilton Commission has undertaken a range of activities to help inform the research findings. These activities have included an initial data analysis, stakeholder mapping, a literature review in sport, education and employment, as well as in-depth surveying and analysis with youth focus groups and key stakeholders. At the end of the research project, the Hamilton Commission delivered recommendations and actions addressing the challenges around STEM and the motorsport industry specific to the UK.
Board of Commissioners
The Hamilton Commission was co-chaired by Lewis Hamilton MBE HonFREng and Dr Hayaatun Sillem CBE. The Board of Commissioners was an independent group made up of 14 experts and industry leaders from the UK, who brought a range of expertise, knowledge, and experience from their respective fields to the challenge. The Commissioners were selected to represent a wide range of expertise spanning critical areas of influence including representatives from motorsport, engineering, schools, colleges and universities, community and youth groups working with young Black people, and representation from UK major political parties.
Read the report and third party research