With the generous support of the Worshipful Company of Engineers, the Academy makes five awards of £3,000 each year to UK engineers in full-time higher education, research or industrial employment, who have demonstrated excellence in the early stage of their career (defined as less than ten years since graduation from their first degree in engineering or equivalent qualification on the day of the submission deadline).
From these five awardees, the Academy's Awards Committee will select an overall winner who, in addition to their cash award, will receive the Academy's Sir George Macfarlane Medal.
Recent winners
2022
George Imafidon
Winner of the Sir George Macfarlane Medal
George Imafidon is a performance engineer working with Sir Lewis Hamilton HonFREng's Team X44 electric racing team. The team draws attention to environmental issues by racing in the world's most remote locations affected by the climate crisis. George is also CEO and co-founder of Motivez, a platform and community that has directly supported over 8,000 young people aged 14 – 25 from underrepresented backgrounds to access personalised opportunities, particularly within science, technology, engineering and maths (STEM).
George's commitment to giving a platform to underrepresented voices was further evidenced by his appointment in September 2020 to the Board of Commissioners for Sir Lewis Hamilton's Commission, set up jointly with the Royal Academy of Engineering to address the underrepresentation of Black people in UK motorsport. As a young Black engineer, George was able to advise and guide the Commission's work, introduce the research team to key stakeholders and young engineers for interviews and shape the final report, which attracted  high public and political attention.
Dr Robert Hammond
Dr Robert Hammond is Lecturer in Infection and Global Health at the University of St Andrews. He has developed a tool to rapidly identify which antibiotics are effective against a particular infection - giving a result in as little as 37 seconds compared to 12-48 hours for present techniques. This has led to a spinout company, employing more than 25 people, which could transform care and potentially change the course of the antimicrobial resistance pandemic by reducing the use of inappropriate antibiotics.   
Dr Fragkoulis Kanavaris
Dr Fragkoulis Kanavaris is Arup's leading concrete materials specialist. He is a world-renowned authority on concrete decarbonisation, durability, cracking and technology and is currently materials lead on the High Speed 2 rail project.
Concrete's unique properties make it vital to many engineering endeavours but the material is not known for its green credentials. Fragkoulis is changing this through shaping UK and global technical standards and helping deliver huge carbon savings for clients. He also identifies ways to reduce waste, such as by converting HS2's excavated London clay into  supplementary cementitious to reduce the volume sent to landfill by about 30% and cut the proportion of Portland cement used by up to 70%.  
Dr Matthew Marson
Dr Matthew Marson, Global Market Sector Director at Arcadis, has spearheaded the advance of smart buildings and cities with a portfolio including NEOM's Industrial City, 22 Bishopsgate, The Dock in Dublin, Paddington Square and San Francisco's Salesforce Tower.   
Matthew has pioneered new techniques, using intelligent building technologies to help the industry become more sustainable and make progress towards net zero carbon. For example, he led a team to extract the data from several building management systems across a 3 million square foot technology company campus in Bangalore. He created an analytics application that analysed around 50,000 data points per minute to help optimise energy conservation measures, making a significant contribution to their net zero carbon target. 
Dr Beatriz Mingo
Dr Beatriz Mingo is a materials engineer and Presidential Fellow at the University of Manchester, whose research focuses on environmentally friendly surface treatments for light alloys. As an Academy Research Fellow, she is developing high-performance smart materials that can release corrosion inhibitors in response to the change in pH that accompanies the start of the corrosion process. Her research could extend the lifetime of lightweight components used in transport, which will help to create energy-efficient vehicles and support sustainable consumption of resources.  
Dr Ben Fletcher
Dr Ben Fletcher is a Physical Design Engineer at Graphcore Ltd, responsible for the physical design of several key components on their flagship 'Colossus' series of processors to deal with accelerating AI workloads. Ben is part of the team that developed the largest ever single-die silicon chip earlier this year, the 7nm CMOS Colossus MK2 IPU.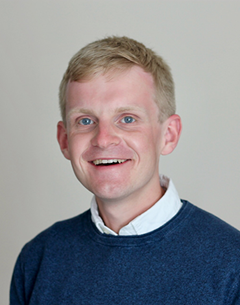 Dr Emilio Martínez-Pañeda
Dr Emilio Martínez-Pañeda is a lecturer and Research Fellow at Imperial College London, where he has led the Mechanics of Infrastructure Materials research group since 2019.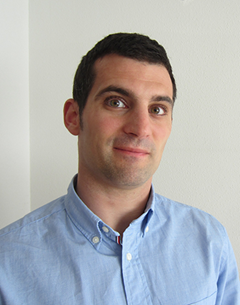 Dr Gita Khalili Moghaddam
Dr Gita Khalili Moghaddam is CEO of TumourVue Ltd, which she co-founded in 2018 to address a pronounced unmet need in cancer surgery.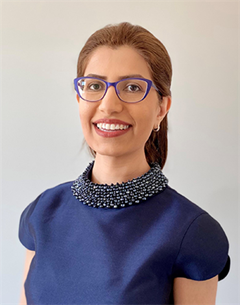 Dr Marzia Bolpagni
Dr Marzia Bolpagni is Head of Building Information Modelling International at Mace. A chartered building engineer specialising in digital engineering, Marzia recognised the importance of engineers in helping to prevent disasters after surviving an earthquake.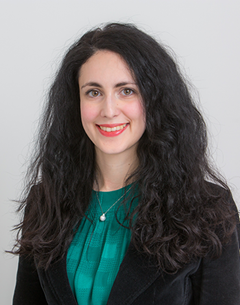 Dr Thomas Fudge
Dr Thomas Fudge is the co-founder and CEO of WASE, a leading wastewater to energy startup, which provides decentralised wastewater treatment and clean energy for food and drink manufactures and low-resource communities in the UK and Kenya.