The biennial prize is awarded to an individual, based in the UK, for excellence in materials engineering demonstrated by the successful application of novel materials science and technology in practical engineering systems.
A cash prize of £2,000 is made to the winner. The prize was established with kind support from the Worshipful Company of Armourers and Brasiers.
Dr Robert Leah
Dr Robert Leah, Research Fellow at Ceres Power, is to receive the 2023 Armourers and Brasiers' Prize for his successful application of novel materials science and engineering to green energy technology.
Dr Leah is acknowledged within Ceres Power, and within the wider Solid Oxide Fuel Cell technical community, as a world-class technical authority and prolific innovator. Rob was Ceres Power's first employees, joining a handful of researchers in 2002, to develop system concepts based on his background in Chemical Engineering. He soon took over leadership of the Materials Research & Development team.
Today he is the lead inventor of 21 patent families and has many other proprietary inventions to his name, ranging from the discovery of novel materials through to manufacturing process innovations that allow the technology to be scaled and commercialised.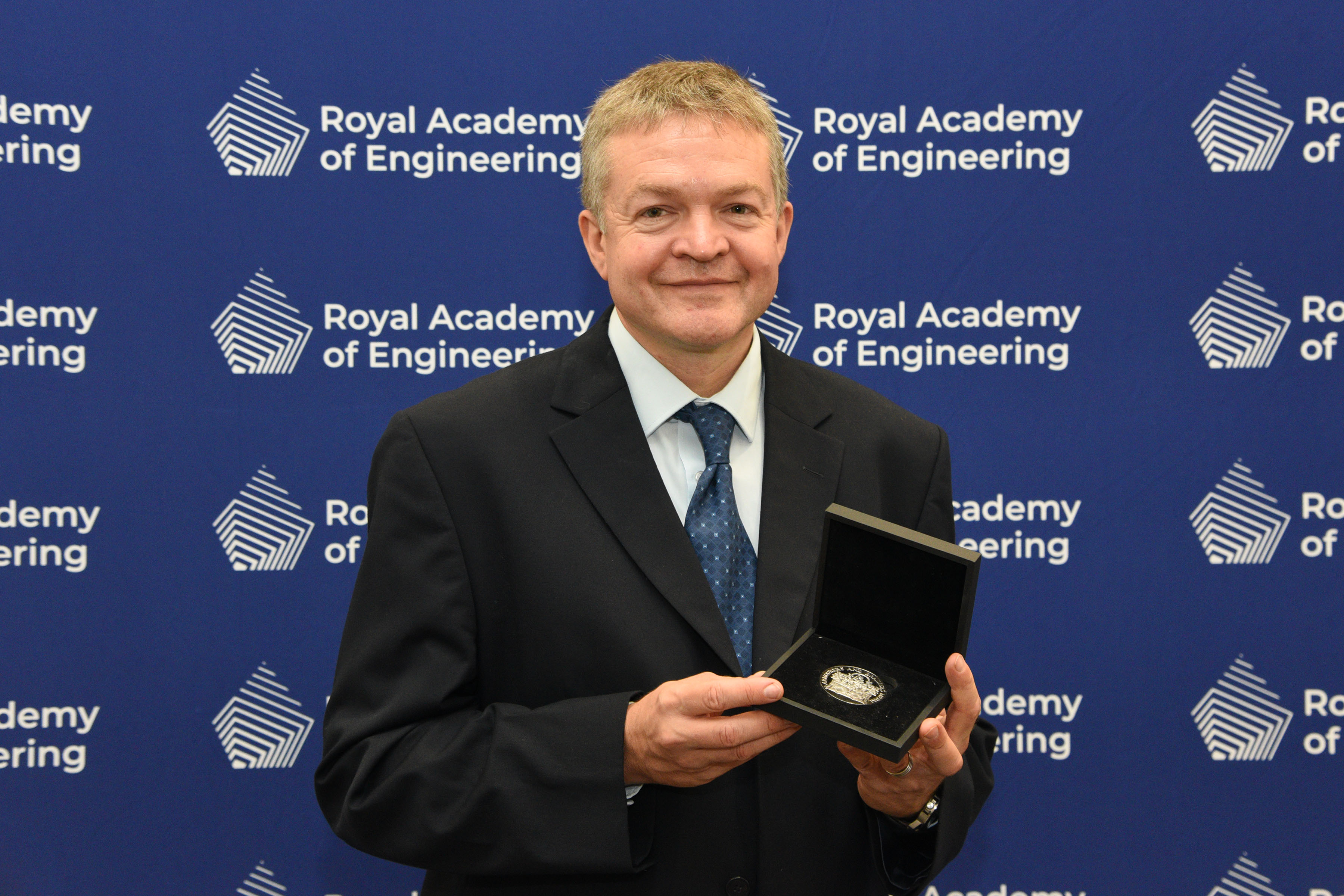 2021 winner
Professor Mary Ryan FREng
Materials scientist Professor Mary Ryan was awarded the Armourers and Brasiers Company Prize in recognition of her outstanding career in material science and nanotechnology. Professor Ryan is the RAEng/Shell Chair in Interfacial Science at Imperial College London and a brilliant innovator in interfacial materials science and corrosion.
She is world-leading in the novel application of advanced techniques to explore electrochemical processes at the nanoscale under complex real-world conditions. Corrosion is an expensive problem that impacts all areas of engineering and Professor Ryan collaborates extensively with industry, particularly in the energy sector, to develop understanding, risk assessment and solutions to corrosion problems. 
The recipient of the 2019 Armourers and Brasiers' Award for successfully using biomaterials to replace and help to regenerate human tissue. Her research focused on ways to enable the body to repair itself, by encouraging cells to assist in the regeneration process, going further than more established biomaterials that are used only for repair.
His 25-year career has been spent developing new methods to manufacture advanced materials in response to industry requirements, in particular healthcare. He has developed techniques for producing materials at the micro- and nano-scale with features, such as bubbles and particles that are many times smaller than the width of a human hair.
The inaugural winner in recognition of revolutionary research surrounding the properties of high temperature superconductors, enabling them to carry much higher currents in a magnetic field.