First launched in 2018, This is Engineering is a multi-year campaign led by the Royal Academy of Engineering in partnership with EngineeringUK and major engineering organisations to encourage more young people, from all backgrounds, to consider engineering careers.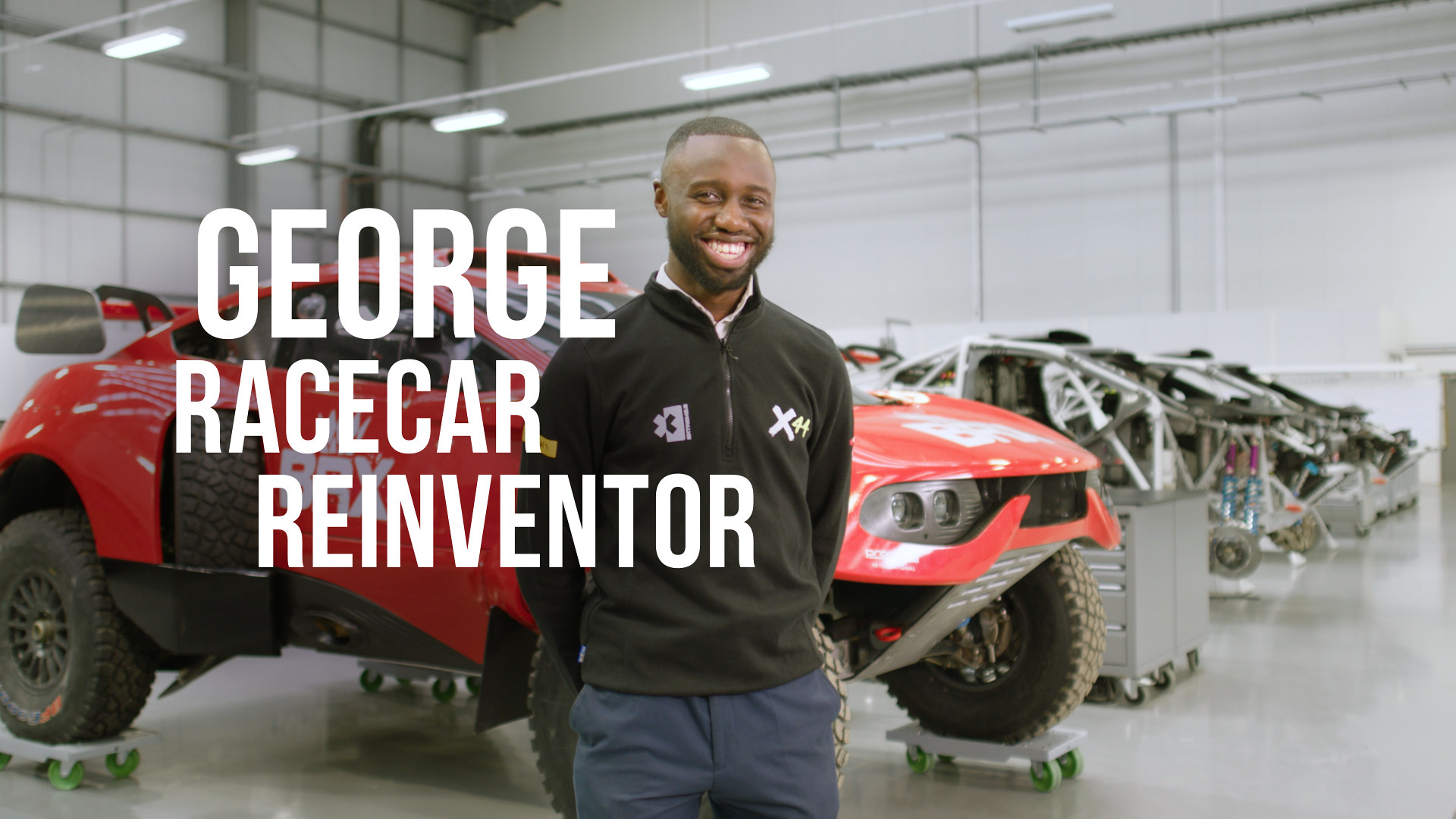 About the campaign
Engineering is an exciting, varied and rewarding career, and yet the UK has a shortage of young people applying for engineering courses and engineering jobs. One of the prime reasons for this shortage is that many people hold outdated views of what engineering is, and what engineers do.
This is Engineering challenges those misconceptions, by presenting a positive image of modern engineering. Through real young engineers it illustrates how engineering is behind many of the things they are already interested in – sport, fashion and tech for example – and that they can follow what they love into engineering, and in doing so help shape the future.
At the heart of This is Engineering are a series of short videos, each profiling a young engineer who is doing something remarkable.
Video resources - This is Engineering on YouTube
Impact of the campaign to date
This is Engineering is successfully changing the perceptions of engineering for young people. A survey of GCSE and A Level students following the first two years of the campaign revealed that:
Up to 26% of students recalled seeing the campaign, with over 70% of those going on to search online for engineering courses, talk about it with others, or decide to study engineering subjects at school
The campaign is improving knowledge about what engineers do, and raising the status of careers in engineering among young people
73% of teens would now consider a career in engineering – a significant increase on 39% of those surveyed before the launch of the campaign. The increase is even more significant among female and BAME students
Since autumn 2019, the campaign has targeted parents as well as young people, with positive results. Among those who had seen the campaign, surveying revealed:
67% of parents took action, such as visiting the This is Engineering website or discussing engineering with their children
Up to 88% of parents were likely to recommend engineering as a career
Since 2018 This is Engineering films have attracted over 57 million views from a gender balanced audience and encouraged more than one million teenagers to consider a career in engineering. 
Other activities
Engineering Heroes is a film series celebrating engineering and technology trailblazers and advocates, uncovering the inspiring stories behind their success and the challenges they overcame. Featuring a Nobel Prize winner, the first British astronaut, the first African American female CEO of a Fortune 500 company and more, the films showcase the stories of global engineering pioneers. The series is made in collaboration with Amazon and BecomingX.
Our engineering image library was launched in November 2019 to provide web editors, journalists and social media users with a diverse bank of free photograpy showcasing real engineers in a wide variety of roles. To date, over 800 photos have been donated to the library that has been viewed nearly half a million times, helping to challenge the stereotypical views of engineering found in online image searches. 
This is Engineering free photo library
Our virtual Museum of Engineering Innovation was launched in November 2020 to celebrate feats of engineering. From the engineering behind West End shows, to the future of bioplastics, engineering shapes the world around us in surprising ways. The Museum can be accessed via QR codes – or QRtefacts – located around the UK and tapping into regional moments. Paralympian Jonnie Peacock  'hosted' a QRtefact on his carbon-fibre running blade. Edinburgh Science Festival hosted a pop-up installation celebrating the MacRobert Award and art inspired by engineering with QRtefacts outside the National Scottish gallery.  
The Academy is appealing for exhibit nominations to grow the museum. We are looking to exhibit feats of engineering that either tackle the big issues facing the world today or make a difference to our everyday lives. Share your engineering innovation nominations to contact@thisisengineering.org.uk
Visit the Museum of Engineering Innovation
This is Engineering has arrived in classrooms, supporting the curriculum with inspiring case studies and hands on activities. The This is Engineering resources explore the essential role that engineers across industries. Engineering is at the cutting edge: from artificial intelligence, gaming, and advanced sports equipment to renewable energy, bioplastics, and feeding the world.  Through a series of creative and collaborative challenges, students will develop enquiring minds and teamwork skills and are encouraged to find imaginative approaches to problem-solving, understanding the role STEM-based learning plays in real-world engineering scenarios. In total, over 20,000 resource packs have been distributed through the Connecting STEM Teachers Network.
This is Engineering: Entertainment
This is Engineering: Sustainable futures
Where next?
The This is Engineering website now features profiles of many engineers from a wide variety of backgrounds. New waves of a social media campaign will continue to target young people, and parents, with fresh videos and images to highlight the how a creative career in engineering can really make a difference in the world.
Follow This is Engineering on Twitter for campaign news
Follow This is Engineering on Instagram for new photos and videos
Invite young people to like This is Engineering on TikTok for stories of engineering behind the things they love
Browse the This is Engineering website for more information
Partners
This is Engineering has been made possible thanks to the generous support of the Fellows of the Royal Academy of Engineering and our corporate partners.
Strategic Partner
Principal Partners
Major Partner
Technology Partner
Sponsors
Principal University Partner
Major University Partners
University Partner
To find out more about this project, or how to get involved, please email us.