Named after Britain's jet engine genius, the Sir Frank Whittle Medal is awarded to an engineer resident in the UK whose outstanding and sustained achievements have had a profound impact on their engineering discipline.
About Sir Frank Whittle
Sir Frank Whittle OM KBE CB FEng FRS, was one of the most creative engineers of all time and a Founding Fellow of the Royal Academy of Engineering. British pioneer of the jet engine, he made an extraordinary contribution to society despite many difficulties.
Frank Whittle was born in Coventry in 1907, the son of a skilful mechanic and inventor. From an early age he experimented in his father's factory and was fascinated by the fledgling aviation industry. He joined the RAF in 1923 as an apprentice. His talents were soon recognised, and he qualified as a pilot at the RAF College, Cranwell, before reading Mechanical Sciences at the University of Cambridge. While at Cranwell he had developed a thesis on jet propulsion and patented his design in 1930, but officials at the Air Ministry dismissed his ideas as impractical. However, in 1936 he and some associates founded a company, Power Jets Ltd, to develop the theory.
Despite political and financial adversity, Whittle's jet engine made its maiden flight on 15 May 1941, powering the purpose-built Gloster E28/39. By 1944 the engine was in service with the RAF. The technology quickly spread and has been fully exploited worldwide.
Professor Graham Reed FREng
Professor Graham Reed is recognised as a globally-leading pioneer of the field of silicon photonics, which is predicted to be worth $4.6 Billion by 2027. He has demonstrated a long series of fundamental demonstrations and technical world firsts.
Silicon photonics is a field that impacts every aspect of modern life from communications to computing, healthcare to imaging, and security to environmental monitoring.
His work has been widely adopted by industry, and he has received worldwide acclaim for technical contributions and international leadership roles.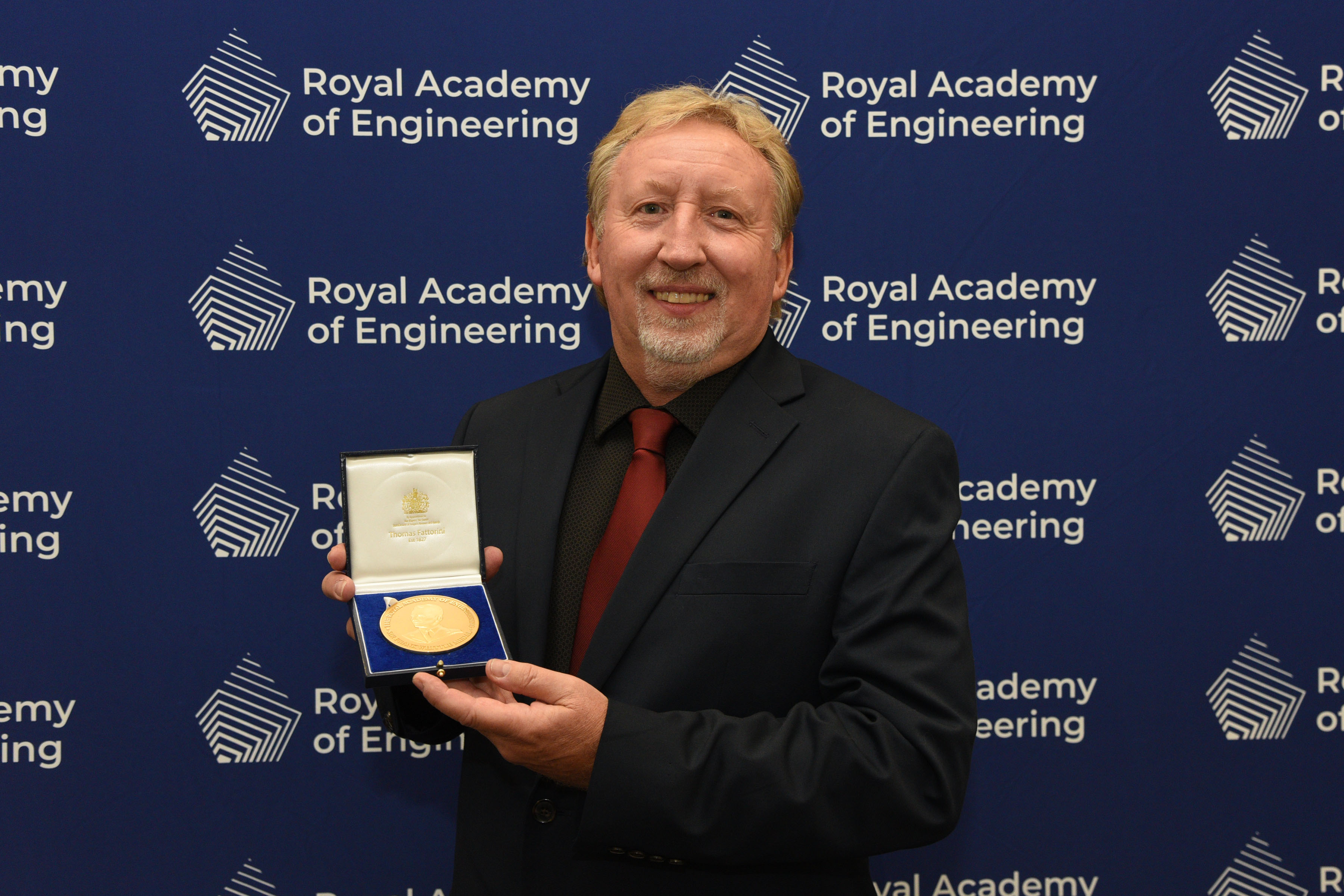 2022: Professor Jacques Heyman FREng
For nearly 70 years, Professor Heyman has made vital contributions to structural engineering. His highly original research found that the design theorems developed to understand the plastic behaviour of steel structures could also be applied to masonry structures. This resulted in a paradigm shift in the understanding of structural behaviour and design and provided new insight into historical structural masterpieces, justifying the intuition of the great builders and engineers of the past.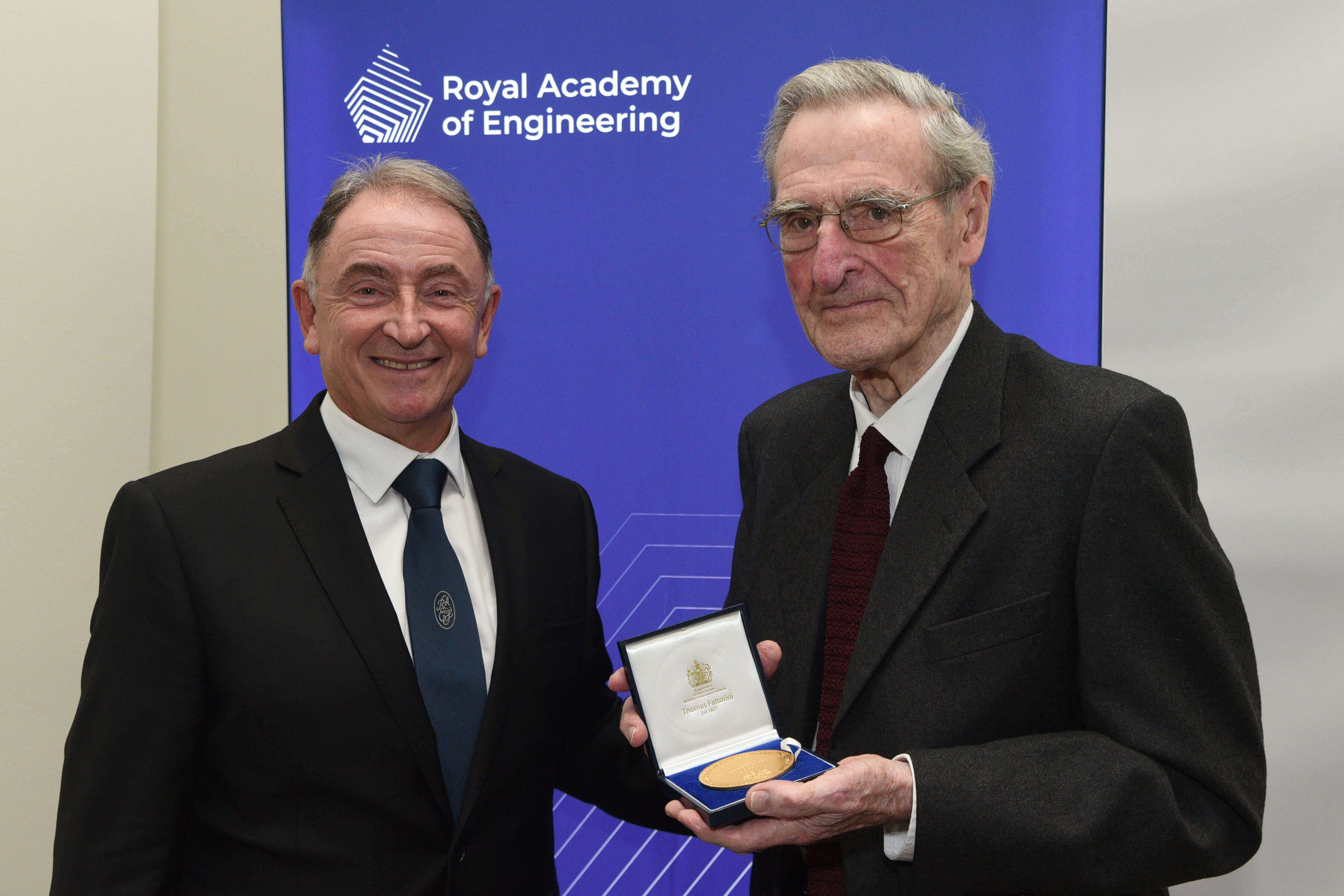 2021: Dr Clive Hickman FREng
in recognition of his outstanding career in the automobile industry and for leading the set-up and growth of two engineering research centres, the Tata Motors European Technical Centre and the Manufacturing Technology Centre (MTC).
As Head of Engineering at Tata Motors (India), Dr Hickman led the creation of the world's cheapest mass-produced car, the Tata Nano. The Nano set a new standard for low-cost personal transport, creating a step change in the safety of travel for families in India who would otherwise risk their lives traveling on motorcycles.
As Managing Director of Ricardo UK Ltd, he led several significant projects, including the development of the X Type Jaguar diesel—the first Jaguar diesel powered car—the BMW Mini, the dual clutch transmission for the Bugatti Veyron and the powertrain for a unique Bentley for the Queen in 2002. 
Professor Dame Julia Higgins was awarded the Sir Frank Whittle Medal for her sustained excellence in polymer engineering, a field that designs, analyses, and modifies polymer materials. She is internationally recognised as one of the preeminent polymer engineers of her generation.
Eminent civil engineer Robert Benaim, Founder of Robert Benaim & Associates, received the Sir Frank Whittle Medal in recognition of his lifetime achievements, leading a step-change in prestressed concrete structures and improving the way in which consultants and contractors work together.
Civil engineering pioneer John Bartlett CBE FREng, who designed the UK side of the Channel Tunnel, was awarded the Sir Frank Whittle Medal in recognition of his outstanding contributions to tunnel design and construction.