The Global Grand Challenges Summit 2019 launched the second series of summits jointly hosted by the UK, US and Chinese academies of engineering, inspired by the 14 Grand Challenges for Engineering.
The event convened inspirational world leaders with the next generation of engineers and changemakers to build creative collaborations and solve the grand challenges facing our future world of 10 billion people.
The Summit took place on 16-18 September 2019 in London, at the Southbank Centre's wonderful Queen Elizabeth Hall, with over 700 of the next generation's engineers, researchers, innovators, entrepreneurs, and policymakers in attendance.
The Summit was broadcast worldwide via livestream, with satellite events on every continent, creating a truly global effort in addressing these Global Grand Challenges.
The Global Grand Challenges student Collaboration Lab event took place in the days preceding the Summit, at South Bank's County Hall.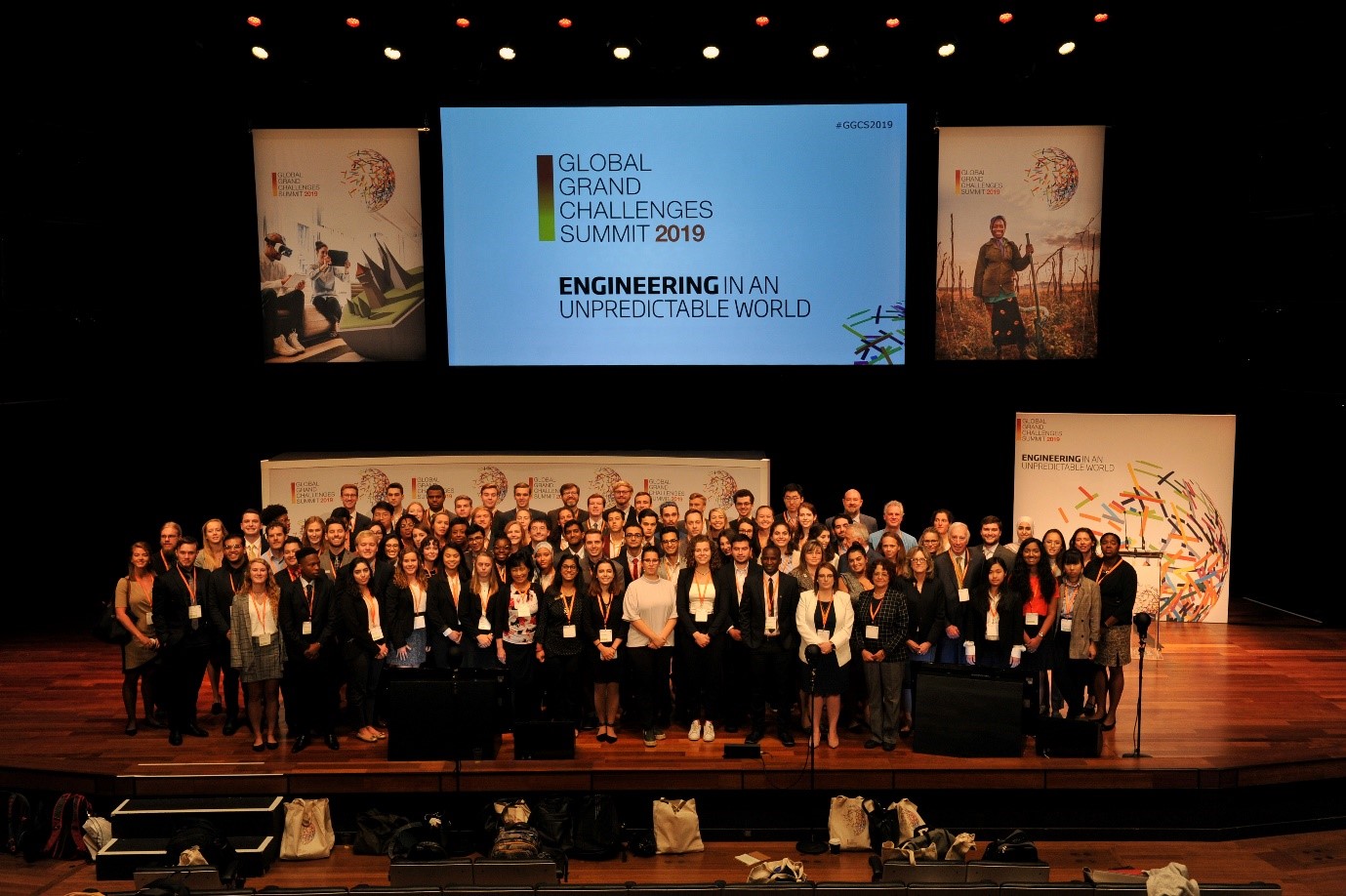 Theme
​Engineering in an unpredictable world
Humanity is facing unprecedented challenges from a population growing to 10 billion by 2050, and accelerating degradation of the planet and its resources. At the same time, exponential technological changes are making the world smarter, faster and more connected, but with unanticipated consequences.
Engineers are crucial to the international effort to address these rapidly evolving, unpredictable challenges. We need to embed collaboration, diversity, and global responsibility into the solutions we create, transforming the way engineers work, think, and are taught.
Engineers have the power to help make a better world for the citizens of 2050, but only if we transform engineering and embrace that responsibility today.
Under this, the Summit had two sub-themes, that related both to the US National Academy of Engineering's 14 grand challenges, and recognised and captured the Sustainable Development Goals:
'Will AI and other transformational technologies change humanity for the better?'

Example topics: equitable access, ethics, healthcare, neuroscience, extending life, engineering education, automation, employment, genetics, robotics, mental health, unintended consequences, AI bias, secure cyberspace

'Can we sustain 10 billion people?'

Example topics: food, water, energy, waste, circular economy, urbanisation, China's mega-cities, transport, resources, economic development, VR, health provision, digital enablement for rural dwellers