The Government Office for Science offers UK Intelligence Community (IC) Postdoctoral Research Fellowships to outstanding early career science or engineering researchers. These Fellowships are designed to promote unclassified basic research in areas of interest to the intelligence, security and defence communities. The National Protective Security Authority, Department for Transport, Defence Science and Technology Laboratory, Home Office, the National Cyber Security Centre, and UK National Authority for Counter-Eavesdropping are among the organisations represented in the UK Intelligence Community for the Postdoctoral Research Fellowships.
One round of applications is held annually. Each year members of the IC identify research topics and the Research Fellows work locally with their University Research Advisor to develop and submit research proposals that align with the topics.
The research is conducted by the Research Fellows while working in partnership with the University Research Advisor and collaborating with an advisor from the Intelligence Community (IC Advisor). The Research Fellowships are aimed at early-career researchers from all branches of science and engineering who have up to five years postdoctoral experience. Each application for the UK IC Postdoctoral Research Fellowships is capped at a maximum contribution of £200,000 over the 2-year period, at 80% of the full economic costs (fEC).   
The Royal Academy of Engineering and the Government Office for Science are committed to diversity and inclusion and welcomes applications from all under-represented groups across engineering. It is the Academy's policy to ensure that no applicant is disadvantaged or receives less favourable treatment because of age, disability, gender reassignment, marriage and civil partnership, pregnancy and maternity, race, religion or belief, sex or sexual orientation.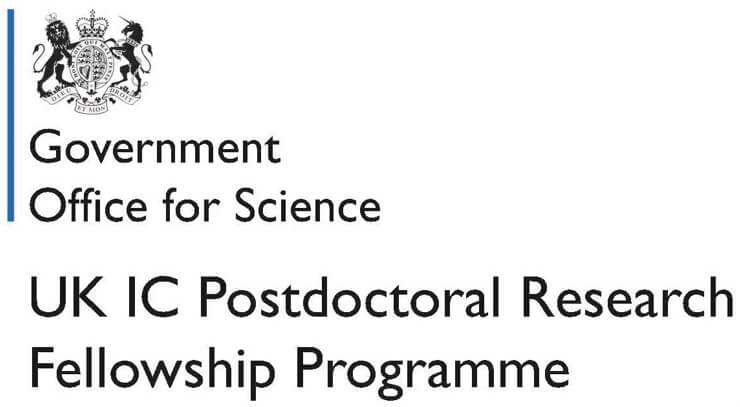 Download: UK IC Postdoctoral Research Fellowships Research Topics 2023
| | |
| --- | --- |
| 1 | The psychology of intuition the implications of creativity and cognitive bias for the security community |
| 2 | Protect individuals and our workspaces from acoustic compromise, through the identification of threats and countermeasures |
| 3 | Practical applications for private information retrieval with big data |
| 4 | Secure hardware assurance through modelling and machine learning |
| 5 | To what extent can the RF signature of a city be detected and modelled? |
| 6 | Flapping wing Micro Aerial Vehicles (MAVs) for remote sensing |
| 7 | Sensor counter-deception |
| 8 | Methods for high-throughput energetic characterisation |
| 9 | Towards Antifragility |
| 10 | Finding agency in sensory data |
| 11 | Innovative antennas for space platforms |
| 12 | People counting in secure environments |
| 13 | Protocol-agnostic device identification and authentication in smart cities |
| 14 | Development of techniques to assess data aggregation |
| 15 | Review of advanced sensor technologies |
| 16 | Enhance Raman microscopy identification of biological and chemical materials on solid samples |
| 17 | Non-canonical protein translation and expression processes, synthetic biology and biosecurity |
| 18 | Modelling of chemical plumes in urban environments |
| 19 | Effect of aerosol particle morphology on reaction dynamics |
| 20 | Emerging application for superconducting electronics |
| 21 | Enabling components of human augmentation |
Awardee Excellence Community
Connecting talent, passion and expertise to drive excellence in engineering and change the world for the better
Find out more
Academy Café events
Our online Academy CAFÉ (Connecting Awardees, Fostering Engagement) series provides engagement for awardees and alumni
Learn more