Event overview
The Digital Futures: Infrastructure for Equity, Inclusivity, Sustainability symposium explored the utilisation of Digital Public Infrastructure (DPI) to advance social equity, economic growth, and environmental sustainability, while ensuring accessibility and inclusivity for all citizens. Further, it emphasised the importance of building digital infrastructure that is green, inclusive, secure, and resilient, as well as promoting collaboration and innovation across different sectors and stakeholders.
The event offered a unique opportunity for delegates to connect and network with fellow experts from across the globe and engage with cross-cutting issues through three themes:
Designing DPI for Environmental Sustainability
Social Impacts of DPI
Security, Privacy and Availability of DPI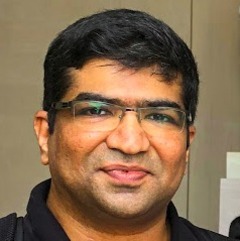 Professor Srinath Srinivasa - International Institute of Information Technology – Bangalore (IIITB)
Professor Srinath is the Head of the Web Science Lab and the Dean (R&D) at the International Institute of Information Technology - Bangalore (IIITB) in India. His research focuses on Web Science, exploring the impact of the World Wide Web on society and how it can empower individuals and communities. He has served on numerous technical and organisational committees for international conferences and has contributed to academic institutions as a board member and reviewer for journals. Srinath has received grants and awards from prestigious organisations and is currently leading the AI initiative for the "Karnataka Data Lake" project, promoting data-driven planning and decision-making.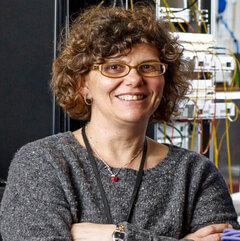 Professor Dimitra Simeonidou FREng - University of Bristol
Dimitra FREng, FIEEE: is a professor at the University of Bristol, the Co-Director of Bristol Digital Futures Institute and Director of Smart Internet Lab. Her research is focusing on networks, wireless-optical convergence, 5G/6G and smart cities. She is also working on topics of digital transformation for society and businesses. She has authored over 600 publications and numerous patents.
Symposium Format 
The symposium took place from Wednesday 5 July to Friday 7 July in Bengaluru, India with participants arriving on the evening of 4 July for a welcome dinner and networking event. At the core of the event were three cross-cutting, challenge-led sessions that bridged the different disciplines represented. 
Post-event funding
Seed funding of up to £20,000 over one year was awarded to successful collaboration bids from the symposia, designed to strengthen collaborations developed at the symposia.  
We worked on this symposium in partnership with the International Institute of Information Technology Bangalore (IIITB)