Event overview
The next Frontiers Symposium "The Nexus in action: navigating the Water-Energy-Food-Environment nexus for climate resilient and inclusive futures" will take place in Amman, Jordan from 7-9 February 2024, in partnership with The Royal Scientific Society and The Higher Council for Science & Technology. The symposium will discuss specific challenges within the nexus of water, energy, food and environment, within the context of extreme weather conditions and vulnerable and refugee populations.
The event offers a unique opportunity for delegates to connect and network with fellow experts from across the globe and engage with cross-cutting issues through three themes:
R & D, and technology to leverage WEFE Nexus for smart and resilient cities.
WEFE Nexus for human security and inclusive society
Unrevealed links to WEF Nexus
Safety and security
We are aware of concerns about the location of this event, given Jordan's proximity to Gaza amid the ongoing conflict. We are actively monitoring the situation, conducting regular risk assessments, and consulting with local Jordanian partners and the British Embassy in Jordan for real-time updates. Current advice and assessments indicate that we can safely proceed with contingency plans in place. The safety of our participants and staff remains our top priority, and we are committed to providing a secure experience. If you have specific concerns, please email the Frontiers team.
Find out more about the Past symposia.
Symposium Format 
The symposium will take place from Wednesday 7 February to Friday 9 February 2024 in Amman, Jordan with participants arriving on the evening of 6 February for a welcome dinner and networking event. At the core of the event, there will be three cross-cutting, challenge-led sessions that bridge the different disciplines. 
Post-event funding
Seed funding of up to £20,000 over one year will be awarded to successful collaboration bids from the symposium, designed to strengthen collaborations developed at the symposium.  
Dr Majd Al Naber is the Director of Science for Society Center at the Royal Scientific Society and the Director General for the West Asia-North Africa (WANA) Institute, where she leads the effort to advance the utilization of science to inform and educate society and inspire policymakers for sustainable environments and better livelihoods. She is a specialist in sustainability and integrated natural resources management and policies in the Arid region. She takes a multidisciplinary approach that encompasses the fields of climate change, food and water securities, environmental displacement and migration, social inclusions, vulnerability and gender under the umbrella of human dignity.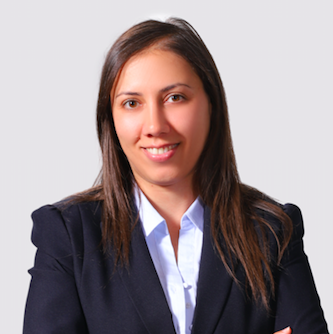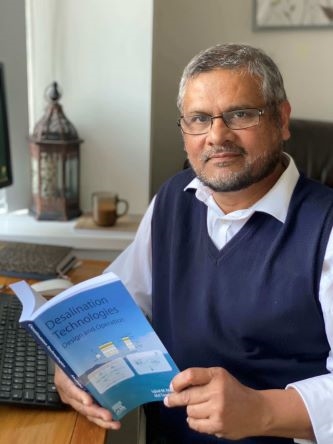 Event chairs 
Professor Iqbal M. Mujtaba is Professor of Chemical Engineering, a Fellow of the Royal Academy of Engineering, and a Fellow of the IChemE. Professor Mujtaba leads research in distillation, energy, desalination and wastewater treatment. He has supervised 43 PhD students and published over 400 technical papers. He has organised and chaired several symposiums linked to Energy, Food and Water (Qatar, 2015, India, 2015, South Africa, 2016). He is Editor/Associate Editor of several international journals. He co-authored textbooks  'Wastewater treatment by Reverse Osmosis', 'Desalination Technology: Design & Operation'. He also co-edited books, Water-Food-Energy Nexus, Water Management: Social & Technological Perspective.
Can't see the upcoming theme that you want?
The Frontiers symposia are a powerful and effective tool that facilitate introductions and interdisciplinary collaborations between outstanding researchers, innovators and practitioners working in the international development field. Each symposium is led and curated by two event chairs and an expert content committee, so the content is cutting-edge, forward looking and relevant.  
The Academy has expertise in curating these impactful events. We want to work in partnership with you to achieve community curation around a challenge that is important to you or your organisation. We also have networks in a range of themes, from within and outside engineering, that we can leverage to achieve your goals. To discuss this further, please get in touch. 
Keep an eye on this page for future symposium themes, dates and locations.