On the race to an equitable net-zero future, Rwanda, Kenya and Uganda have committed to reducing their greenhouse gas emissions and have mobilised domestic efforts towards achieving this goal. The following case studies showcase partners in those three countries who are promoting the integration of climate objectives into infrastructure decisions in East Africa. These partners are supported by the Africa Catalyst programme, through its Sustainable Infrastructure call. Read more about these projects.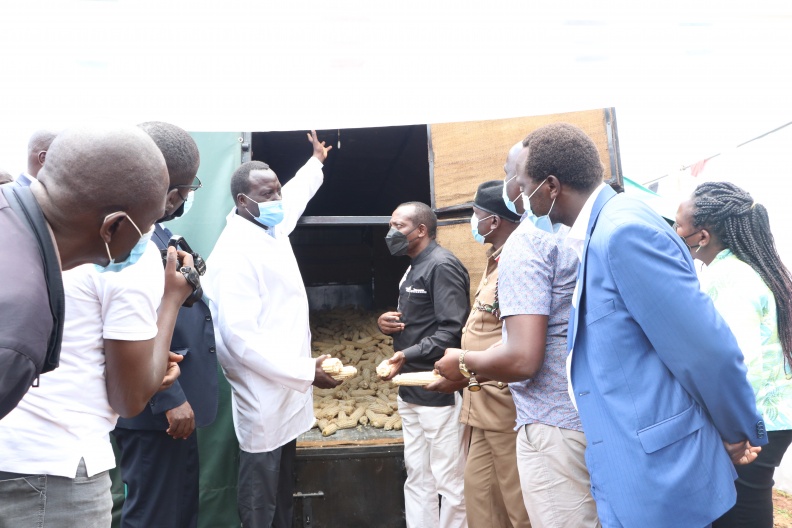 WomEng
In 2018, WomEng initiated "Capacity Building for Women in Engineering (WIE) Bodies in Sub-Saharan Africa" as a response to the low participation levels of women in engineering across the continent. It is estimated that women make up less than 10% of the engineers in sub-Saharan Africa. Engineering is a key driver for sustainable development, growth and economic development, yet the continent's full workforce potential has not been utilised.
Case study: Capacity building in Engineering in sub-Saharan Africa
The report below is the culmination of learnings and insights from conducting diversity workshops, leadership development and capacity building for WIE members as well as outreach initiatives for secondary school and tertiary level engineering students in eSwatini, Malawi, Tanzania and Zimbabwe.
Institution of Engineers Rwanda
Case study: Strengthening the future of Rwanda's engineering capacity by enhancing practical skills of graduate engineers through industry placements and exposure to working environments
In accordance with the timetable and reporting structure of each award, agreed between the Academy and each professional engineering institution respectively, awardees submit a Final Report outlining the outcomes and achievements of their project. 
The Institution of Engineers Rwanda has participated in Phase I and Phase II of the GCRF Africa Catalyst programme, and their corresponding final reports for each phase can be viewed below. Outcomes and achievements include interns' ability to demonstrate theoretical and practical knowledge in academic and professional settings, as well as the development of a clear action plan to improve performance and solve current challenges.
Forging Africa's Future Mechanical Engineers Programme
Forging Africa's Future Mechanical Engineers Programme (FAFMEP 2019) is a capacity building and skills development programme targeted at strengthening the capacities of students, graduates and professionals of mechanical engineering to develop implement and promote a research and innovation based approach to addressing the various socioeconomic challenges in Nigeria and Ghana.