UK IC Postdoctoral Research Fellowships 2023-2025
The UK's critical national infrastructure is vulnerable to a diverse range of threat vectors and misuse. This means that analysing and mitigating the fragility of complex networked systems is vital. This project will focus on air traffic management, which poses some of the most challenging fragility problems for critical national infrastructure. This is due to the complex interactions between safety-critical platforms, coupled with time-sensitive decisions. As the UK has one of the busiest airspaces globally, and with the impending increase in autonomous aircraft, secure air traffic control requires innovative solutions which are robust, resilient, and self-adaptive against external stressors.
This research programme proposes to develop AI-based antifragile solutions that can complement existing mitigation strategies. The aim is to make the system adaptively resilient utilizing the past experiences of the cyber-physical attacks. The innovative approach combines expert-informed fragility features with active learning of new experiences.
Existing research, such as at the Alan Turing Institute and other national and global institutions, generally focuses on providing trustworthy AI solutions that learn from pre-existing threats or after the attack. In contrast, this research project aims to train the system to anticipate emerging threats by incorporating the identified dynamic fragility features.
This research fellowship will be informed by knowledge exchange with government and industry stakeholders, while also contributing to industrial digital solutions for air traffic control. The long-term impact will examine how we can integrate antifragile solutions into existing air traffic control systems and other critical infrastructure. We aim to ensure that the UK's systems remain secure and reliable amidst growing international turbulence and complexity of cyber-physical threats.
---
Linkedin: https://www.linkedin.com/in/deepak-kumar-panda-96210889/
Twitter: https://twitter.com/deepakdep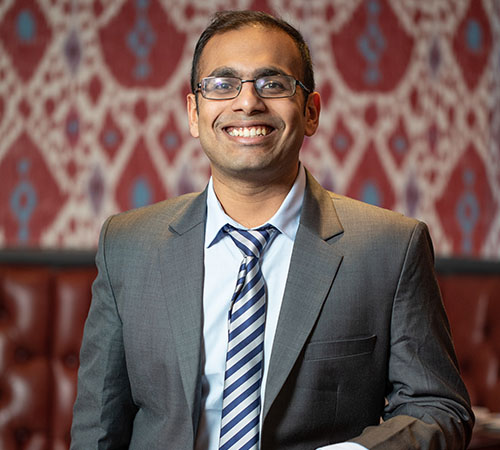 Related content
View all programmes
The Academy runs a programme of grants and prizes to support and celebrate the pursuit of engineering activities and to…
These Fellowships are designed to promote unclassified basic research in areas of interest to the intelligence, securit…