UK IC Postdoctoral Research Fellowships 2023-2025
The research aims to develop a new class of compact, beam-steering satellite antenna designed for small platforms such as CubeSats. They hold immense strategic significance for the UK, as they will empower us to forge an uninterrupted national and international network while expanding into civilian, industrial, defence and deep space research.
Currently, satellite communications rely on traditional low-gain antennas, limiting their reach to large ground stations. However, to establish links with mobile receivers such as those onboard vehicles, we need highly directional beam-steering antennas that can offer broad bandwidth and fast data rates. Leaky-wave antennas have an untapped potential for CubeSat missions. With high directionality and wide bandwidth, they hold great promise for future space applications.
This work will focus on exploiting the benefits of leaky-wave antenna to develop a low-cost, low-powered solution with wide beam-steering capability. The aim is to enable a two-way communication system between small satellite constellations and small mobile receivers. Such a satellite antenna system will have a number of transformative implications, from preventing accidents for connected and autonomous vehicles, to smart roadways and advanced drone delivery systems.
---
Personal website: www.bansalab.me
Linkedin: www.linkedin.com/in/bansalaakash      

Twitter: www.twitter.com/ibansalab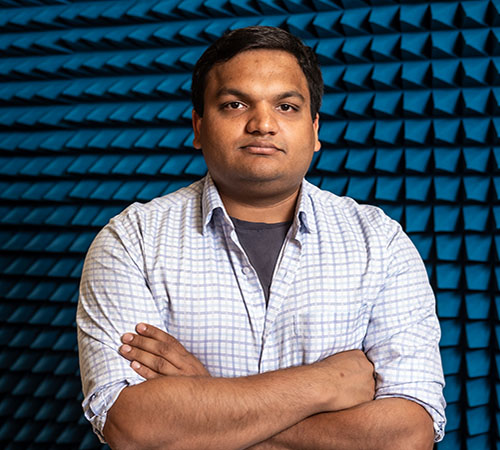 Related content
View all programmes
The Academy runs a programme of grants and prizes to support and celebrate the pursuit of engineering activities and to…
These Fellowships are designed to promote unclassified basic research in areas of interest to the intelligence, securit…