Dr Ben Fletcher
Dr Ben Fletcher is a Physical Design Engineer at Graphcore Ltd, responsible for the physical design of several key components on their flagship 'Colossus' series of processors to deal with accelerating AI workloads. Ben is part of the team that developed the largest ever single-die silicon chip earlier this year, the 7nm CMOS Colossus MK2 IPU.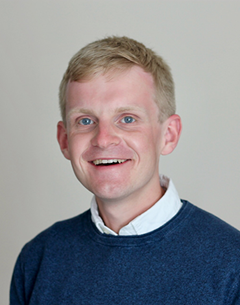 Dr Emilio Martínez-Pañeda
Dr Emilio Martínez-Pañeda is a lecturer and Research Fellow at Imperial College London, where he has led the Mechanics of Infrastructure Materials research group since 2019.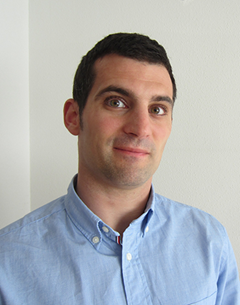 Dr Gita Khalili Moghaddam
Dr Gita Khalili Moghaddam is CEO of TumourVue Ltd, which she co-founded in 2018 to address a pronounced unmet need in cancer surgery.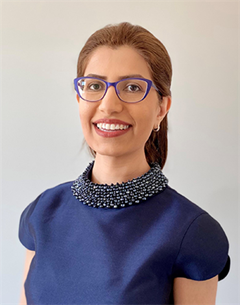 Dr Marzia Bolpagni
Dr Marzia Bolpagni is Head of Building Information Modelling International at Mace. A chartered building engineer specialising in digital engineering, Marzia recognised the importance of engineers in helping to prevent disasters after surviving an earthquake.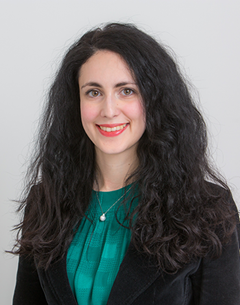 Dr Thomas Fudge
Dr Thomas Fudge is the co-founder and CEO of WASE, a leading wastewater to energy startup, which provides decentralised wastewater treatment and clean energy for food and drink manufactures and low-resource communities in the UK and Kenya.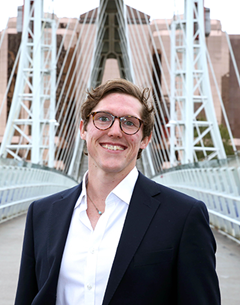 Recent winners 2016 - 2020
2020
Amy Wright
Senior Civil Infrastructure Engineer, Design ID
Amy Wright is a senior civil infrastructure engineer at Design ID. She previously worked for Farrans Construction where she was a key member of the delivery team for the £118 million Northern Spire cable-stayed bridge. Amy has previously volunteered on development projects in Malawi and Kenya and has worked with the Institution of Civil Engineers since 2013 on outreach work, creating activities and working in schools.
Dr Andrea De Luca
CEO, Flusso
Dr Andrea De Luca is the founder and CEO of Flusso. He developed the core technology behind the smallest flow sensor in the world. These sensors can be used in medical, consumer, environmental, automotive and industrial settings, for example in breathalysers, drones and fire detectors.
Dr Boyang Shen
Research Fellow, Clare Hall; Research Associate, Department of Engineering, University of Cambridge
Dr Boyang Shen is a Research Fellow at Clare Hall, and a Research Associate with the Department of Engineering, University of Cambridge. He made a significant contribution to the electromagnetic characteristics of high-temperature superconductors, and the design of medical imaging devices that help early detection of diseases that involve variations in human tissue.
Dr Richard Colchester
Research Fellow, University College London
Dr Richard Colchester is a Research Fellow at University College London, where he has been instrumental in developing All-Optical Ultrasound, enabling minimally-invasive medical devices. The devices that he is developing provide real-time imaging with structural and molecular contrast from within vessels, including coronary arteries to guide stent placements.
Sorin Popa
CEO, Pathfinder Medical
Recognised for demonstrating excellence early in his career, Sorin Popa, CEO of Pathfinder Medial, is awarded the Sir George Macfarlane Medal for inventing and developing a novel device to allow haemodialysis and even arterial bypasses to be performed without invasive surgery.
2019
Dr Áine Ní Bhreasail
Senior Engineer, ARUP
Dr Áine Ní Bhreasail is a chartered civil engineer specialising in geotechnics, currently working for Arup. Her expertise in soil movement, together with her analytical approach and strong communication skills, have enabled her to make a real impact on the industry and to help develop more resilient infrastructure. During her PhD research, Áine captured the first images of cracks in frozen soil that allow water to seep in and freeze, wedging the soil apart, which can lead to destructive heaving. Her ground-breaking findings also help to explain how materials as diverse as lava, ice-cream and bone implants behave in real-life situations.
Dr Giorgia Longobardi
Founder and CEO, Cambridge GaN Devices Ltd
Dr Giorgia Longobardi is founder and CEO of Cambridge GaN Devices Ltd (CGD), a start-up developing highly efficient power electronics that could offer major energy savings in applications ranging from power supplies for consumer electronics to LED drives, data centres and wireless chargers. Dr Giorgia Longobardi is founder and CEO of Cambridge GaN Devices Ltd (CGD), a start-up developing highly efficient power electronics that could offer major energy savings in applications ranging from power supplies for consumer electronics to LED drives, data centres and wireless chargers.
Dr Mariia Sorokina
Research Fellow, Royal Academy of Engineering
Dr Mariia Sorokina is a Royal Academy of Engineering Research Fellow, currently developing next generation hardware enabling faster and more energy efficient artificial intelligence (AI) computing. She has established a new, emerging research field – fibre-laser based neuromorphic engineering – that is critical for the development of data-hungry AI applications. Early in her career Mariia showed a strong aptitude for engineering research related to signal processing. She has developed a novel type of signal shaping that breaks the established paradigm, for the first time enabling fibre-optic communication faster than was previously thought possible. This discovery is seen as crucial for the development of future high-capacity broadband systems to meet the ever-increasing demand for data
Rosie Goldrick
Engineering Director, MASS Design Group
As a Structural Engineer and a Construction Project Manager for the Rwanda Institute for Conservation Agriculture project, Rosie helped to lead the team through design and construction using earth and wood, which involves interpreting local and international building codes to design structures that would be seismically appropriate for the region. She is now contributing to research which will inform standards for adobe block (mud brick) construction, commonly used in rural areas. She also sits on the Rwanda Standards Board Technical Committee for Civil Engineering and Building Materials.
Sophie Harker
Senior Aerodynamicist , BAE Systems
Sophie is one of the youngest engineers to have achieved Chartered Engineer status at just 25 years old. She works at the forefront of aerospace technology, developing advanced designs and concepts for new generation fast jets and aircraft that operate in space as well as inside the atmosphere. She has contributed directly to BAE System's hypersonic capabilities, including applying technologies from the first hybrid air-breathing rocket engine system (SABRETM) being developed by Reaction Engines Ltd, which could revolutionise travel from the atmosphere into space.
2018
Khouloud El Hakim
Project Manager, High Speed 1 Route Renewal Study
Bechtel engineer Khouloud El Hakim is currently Project Manager leading the development of a 40-year renewal plan for High Speed 1, a strategy that involves the complex balance of carrying out renewals on an operational rail system without disrupting local and international train services.Prior to this, Khouloud was the Project Engineer on Crossrail's Farringdon Station, managing design and construction assurance for the station's redevelopment in preparation for the Elizabeth Line's launch later this year.
Chetan Kotur
Executive Assistant to CEO, Polestar
Chetan is currently working at the forefront of the automotive industry as the CEO's Assistant at Polestar, a Volvo electric car startup that he helped launch at the end of 2017 in Shanghai. Following his passion for cars, Chetan uniquely combines creative flair, design skills and deep engineering understanding. He is rapidly emerging as a bright, dynamic and driven future leader in the automotive industry.
Dr Christopher Donaghy- Spargo
Assistant Professor of Electrical Engineering, Durham University
Dr Christopher Donaghy-Spargo is Assistant Professor of Electrical Engineering and Deputy Research Director for Future Energy Systems at Durham University. He is the author of over 25 peer-reviewed technical articles, with his first journal paper published while he was an undergraduate student – a rare achievement. During his PhD investigating high-efficiency motor technologies for industry, Dr Donaghy-Spargo won a number of prestigious awards, including the Sir Henry Royce Medal for Young Professionals from the Institution of Engineering and Technology (IET).
Dr Robert Hoye
Thomas Neville Junior Research Fellow, University of Cambridge
Dr Robert Hoye is a Junior Research Fellow at the University of Cambridge, working on the development of new materials for use in the production of clean energy. Dr Hoye has demonstrated outstanding creativity in finding unique ways to address the pressing challenge of clean energy, developing the materials and tools needed to create commercially viable and efficient devices.obert graduated in 2015 with a PhD in material science from the University of Cambridge, having been awarded the Jackman prize for best thesis.
Simon Bowcock
Corrosion Engineer, BP
Simon is a Lead Materials & Corrosion Engineer for BP Exploration, working for the Angola region. Having worked with BP for over seven years, he successfully led a team of engineers from disparate disciplines to land a challenging and innovative qualification process for flowlines exposed to environments containing hydrogen sulphide, referred to as 'sour service'. Simon's leadership ensured that the correct decisions were made to deliver a safe and reliable solution that fully integrated different aspects of process, mechanical, pipeline, materials and corrosion engineering.
2017
Dr Ruth Misener
Senior Lecturer in Computational Optimisation, Imperial College London
Dr Ruth Misener is currently a lecturer and Royal Academy of Engineering Research Fellow in the Department of Computing at Imperial College London. A chemical engineer by training, Ruth uses her computing-based position to develop innovative approaches to process systems engineering challenges using the latest computer science techniques. This has attracted attention from industrial partners, and two petrochemical companies and one informatics company now have strategic partnerships with Ruth's research group.
Anna Ploszajski
Materials scientist, engineer and communicator, UCL
After achieving a first class degree in Materials Science at the University of Oxford, Anna Ploszajski became an EngD student at UCL, researching hydrogen storage materials. During her final year at Oxford, Anna and her industrial colleagues at Cella Energy, were awarded a patent for a polymer hydride composite they had developed. She has subsequently represented the company internationally, at conferences and in collaboration with colleagues at NASA.
Chris Shaw
Lead Engineer, Sensible Object
Chris Shaw graduated from the University of Bath in 2014, after studying Mechanical Engineering. He was awarded the David Embleton Innovation Bursary Award by the university for an outstanding Final Year Project with commercialisation potential. He used this bursary to start a company, B3D Technology, developing his final year project into a 3D joystick that makes drones more intuitive to fly. He also secured an InnovateUK grant to develop 3D magnetic sensing technology that resulted in a working prototype joystick flying a drone.
Frank O'Leary
Geotechnical engineer, Arup
Frank is a chartered geotechnical engineer, who uses his academic and practical experience to create innovative solutions for seemingly impossible projects. He currently works at Arup, and is a PhD candidate at University College Dublin, analysing the time-dependent behaviour of retaining walls in clay, which will benefit practicing engineers.
Jenni Sidey
CSA Astronaut, Canadian Space Agency
Dr Jenni Sidey is a lecturer at the University of Cambridge's Department of Engineering. Following her PhD investigating low-emissions combustion, Jenni worked as the lead post-doctoral researcher on a European Commission project for a year. She received an industrial research sponsorship from the Rolls-Royce University Gas Turbine partnership.
2016
Dr Sithamparanathan Sabesan
Chief Executive Officer, PervasID
Since graduating with a degree in electronic engineering from Sheffield University, Dr Sabesan has excelled in both his scholarly work at the University of Cambridge, and his work as a technology entrepreneur through co-founding PervasID, a University of Cambridge spin-out company.
Dr Ben Britton
Lecturer, Department of Materials, Imperial College London
Ben completed his DPhil at the University of Oxford in 2010 researching titanium for aerospace applications. In 2012, he joined the Department of Materials at Imperial College London as a Nuclear Metallurgy Fellow.
Dr Paul Shearing
Senior Lecturer in Chemical Engineering, University College London
Paul joined UCL in 2011 where he is now a Senior Lecturer in Chemical Engineering and a Royal Academy of Engineering Research Fellow and is internationally recognised as a researcher in the application of X-ray imaging to explore energy materials.
John Collins
Senior Engineer, Arup
As one of the youngest top suspension bridge engineers in the country, John has applied his expertise to high profile and challenging projects including the Humber Bridge, Forth Road Bridge and the London 2012 Olympic Park. He obtained a MEng (Hons) from Durham University and joined Arup in 2007, becoming a Chartered Engineer just three years after graduating.
Orla Murphy
Acoustic and Audio Engineer, Jaguar Land Rover
Orla graduated with an MEng degree in Electronics with Music from the University of Glasgow in 2013. She first joined Jaguar Land Rover as a sponsored student in the Audio Team in 2012 and later returned as a graduate after completing her degree. During her time at the company, she has been an active and vocal advocate for STEM and for women in engineering.